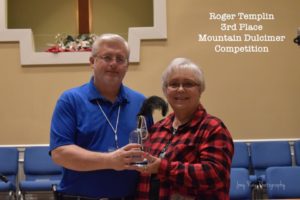 February 21-22, 2020
Let's Celebrate 100 years of Music…. 1920-2020! The 2020 Southern Strings Dulcimer Festival's theme this coming year will be the "ROARING TWENTIES".
Mark your calendars for the following dates:
Pre-Festival Jam session – Thursday, Feb. 20th – 5:30 – 8:00 p.m.
Workshops, Jamming & Roaring Twenties Dinner – "On Stage" Friday, Feb. 21st – starting at 8:00 a.m. and around 8:00 p.m.
Workshops, Jamming, mini concerts & the "Deep South Dulcimer Championship" – Saturday, Feb. 22nd.
VENUE
( just outside of Hattiesburg, MS)
_________________________________________________
FEATURED INSTRUCTORS
Joe Collins – Shelby, NC

Joe Collins has been a folk musician and mountain dulcimer player since the late 70s. A songwriter and vocalist, he performs with a lot of humor and some excellent mountain dulcimer playing – sure to bring a smile to audiences of all ages. He has won numerous competitions, including the 2007 National Mountain Dulcimer Championship in Winfield, Kansas. He has performed and taught at some of the best camps and festivals in the country including Steve Kauffman's Acoustic Kamp in Tennessee, Western Carolina University's Dulcimer U, and a host of others from the east coast to California and from Florida to Vermont. Joe has a doctorate in adult education that he puts to good use in his workshops, and he currently is a professor of Discipleship Studies at Gardner-Webb University in North Carolina.
Tish Westman – Beckley, WV
Tish is one of the three full time resident studio Artisans at Tamarack in Beckley, West Virginia which is an art center showcasing "The Best of West Virginia", Art and Crafts from across the state. Along with being a woodworker and Luthier she also is a singer/songwriter, musician and teacher of many stringed instruments. Plays Bowed Psaltery, Ukulele, Clawhammer Banjo, Autoharp and has won several awards on Mountain Dulcimer including Mid-East Regionals. She also organizes an annual Bowed Psaltery Symphony which is going into it's 11th season, has over 50 musicians from all over the country. She has CDs recorded with "Psaltrio" and many song books. They have performed on Mountain Stage and many other music venues including our local Carnegie Hall in Lewisburg, WV. Tish's passion is teaching people to play music, fiber arts and gardening.
Tish Westman, Tamarack Resident Artist
www.psalterystrings.com
Matthew Dickerson – Aiken, SC

Matthew Dickerson is a national champion and full time performer, and entertainer on the Hammered Dulcimer. Matthew began playing the hammered dulcimer at the young age of 15 on a homemade instrument he had constructed from a water damaged piano. His push for progress and talent led him to compete in the Mideast Regional Hammered Dulcimer Competition in 2012, which he won. Shortly thereafter he also went on to compete in and win the 2012 National Hammered Dulcimer Championship at the Walnut Valley Festival in Winfield, Kansas.
Matthew's fun, personal and candid stage presence has taken him all across America and overseas to perform familiar tunes from the 50's and 60's, film scores, traditional, and original music performed on the hammered dulcimer.
He released his first album in the summer of 2014 (When I'm Happy And I Know It), and his second (So Sings My Strings) in the summer of 2018.
With a genuine appreciation for great music and talent in multiple genres, he continues to reach for new heights in both style and performance as he represents himself as one of the best dulcimer players in the world.
Matthew resides with his wife and two sons in Aiken, South Carolina.
www.facebook.com/matthewdickersonmusician
www.YouTube.com/thedulcimerguy
FESTIVAL OVERVIEW
2020 Southern Strings Festival provides an opportunity for players of numerous acoustical instruments to increase their skills in workshop settings. If you do not play but would like to learn, beginner classes will be available to you. Intermediate and Advance players will enjoy workshops on techniques and new musical selections. All players can gather, learn, listen, jam and share musical experiences.
 WORKSHOPS & JAM 

SESSIONS


 

 Sessions are geared to all levels of players from Absolute Beginner to Advanced, all in a laid back atmosphere.
 
ON-STAGE PERFORMANCES
 

 On-Stage Performance - for individuals or groups who would like to play a '2 song set' or no more than a 10 minute slot of time. Our Instructors will also perform at this time if they desire.



ON-SITE-MEALS
 

 A wonderfully "Roaring 20's" meal will be served on Friday night followed by the Annual Southern Strings BINGO game for prizes. (cost of meal will be on the registration form coming soon)


 

 Lunch Friday & Saturday - you will have plenty of time to go pick something up bring back to eat at the Church or maybe you would like to bring your lunch. Drinks will be available at the snack bar.(additional info on registration form)



VENDORS
  

Vendors will be available on site. Music related items only. Musical Instruments, music, accessories, and new items will be available for purchase.

JAMMING
  

Jam session will be available at all times.



DULCIMER DOCTOR
 

 A dulcimer doctor will be available for minor repairs to your dulcimer during the festival.



 REGISTRATION FORM 2020          click on form